"WANTED: Someone to go back in time with me. This is not a joke. You'll get paid after we get back. Must bring your own weapons. I have only done this once before. SAFETY NOT GUARANTEED."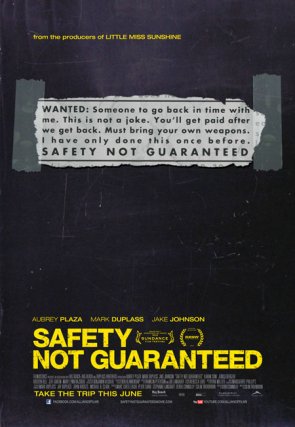 This is the ad in the newspaper that magazine employees Darius, Jeff and Arnau are sent to investigate. Looking for a good story, the three reporters try to determine whether the man who placed the ad is serious, or just looking for attention.
"Safety Not Guaranteed" has an all-around good cast, which is important as the movie definitely places an emphasis on the character's journey over the end goal (although the end result is very satisfying). Aubrey Plaza doing her usual "weird girl" thing as Darius, the lead intern. Jake Johnson, who's gained attention from FOX's "New Girl," is her boss, Jeff. Rounding out the main group of actors is Mark Duplass as the eccentric Kenneth, who claims to be able to time travel.
Overall, the movie is a funny, unique movie that's part offbeat comedy, part missing piece drama (finding one's identity) and entirely entertaining. It's a movie that strikes a perfect balance between comedy and drama, an overall feel good movie (with a few surprises in store).
(86 minutes - Rated R for language including some sexual references - 2012)