Finally, after quite a long hiatus, I have some new movie reviews. I've had a lot going on and just haven't had the time to getting these reviews finished and posted. They've been partially completed after I watched each movie, but now here they are. Part of the reason I didn't post was also due to not watching as many movies (nothing coming in, starting to watch "Fringe" again). However, now there should be a pretty steady stream of movies coming in (and maybe a few theatrical reviews as well!)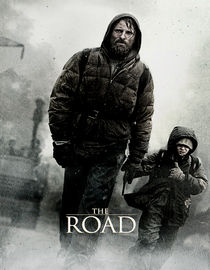 "The Road," based on the Cormac McCarthy novel of the same name, is a bleak vision of a post-
apocalyptic American wasteland. The story follows a man and his son as they trek the wasteland in search of food and hope for a place that is free from all of the destruction. The movie is fairly faithful to book, however some character chemistry is lacking until the end of the movie, which does take away from the movie since most of the story emphasizes the relationship between the man and his son. I also found that the young actor who played the boy was quite annoying (more than I remembered the boy being in the book). Overall the movie does an excellent job of adapting the book although, at the same time, you really could just read the book.
(
Netflix
) (111 minutes - Rated R for some violence, disturbing images and language - 2009)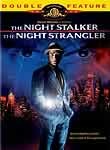 The Night Stalker
– (3 Stars) – A television movie that kicked-off a subsequent series, "The Night Stalker" is
the supernatural precursor to "The X-Files." The story follows the exploits of the great character of Darren McGavin's Kolchak, a newspaper reporter, as he tracks down what he believes to be an actual vampire preying on young women. The movie is a bit dated, but still a lot of fun. There is a second movie and the series, however it was short lived, but there was another an attempted resurrection a few years back (to no avail). Also, for those not familiar with the name Darren McGavin, he is the dad who finally relents to getting his son a Red Rider BB gun in "A Christmas Story."
(
Netflix
) (74 minutes - Not Rated/Television Movie - 1972)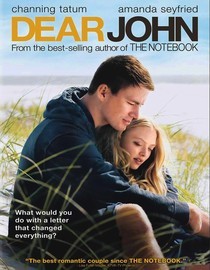 Dear John
– (1 Star) – Chances are that if you are sitting in on "Dear John" you are either the intended
audience or were dragged there/coaxed into renting it by the intended audience. Either way, expect the expected. As is standard in a Nicholas Sparks book-to-movie adaptation, we have our typical boy meets girl story full of bad acting, annoying characters and plenty of clichés. You can definitely tell that Sparks is a man trying to write a woman character because they always turn out terribly two-dimensional. By the way, I checked with the intended audience (two teenaged girls and one twenty-something girl): they didn't like it either.
(
Netflix
) (108 minutes - Rated PG-13 for some sensuality and violence - 2010)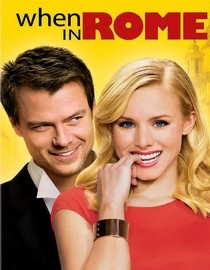 When In Rome
– (3 Stars) –"When in Rome" is a romantic comedy that doesn't take itself seriously and
doesn't require you to. Starring Kristen Bell (who is most know from her turn as Veronica Mars on CW) and Josh Duhamel (mostly known for being Fergie's husband), as the couple of interest. They meet at a destination wedding in Rome near a famous fountain of love. The movie includes some funny bit parts from comedians Jon Heder, Danny DeVito, Will Arnett and Dax Shepard (Bell's real-life love interest). Overall the movie is pretty predictable but remains enjoyable.
(Netflix) (91 minutes - Rated PG-13 for some suggestive content - 2010)
Upcoming Reviews:
Alice in Wonderland
Harry Potter and the Half-Blood Prince (for real this time)
The Wolfman (2010)
Dead Alive
Some potential movie reviews currently in theatrical release:
Grown Ups (definite review incoming, I have free passes)
Toy Story 3
Inception